Cloudways provides the best server requirements for the Magento app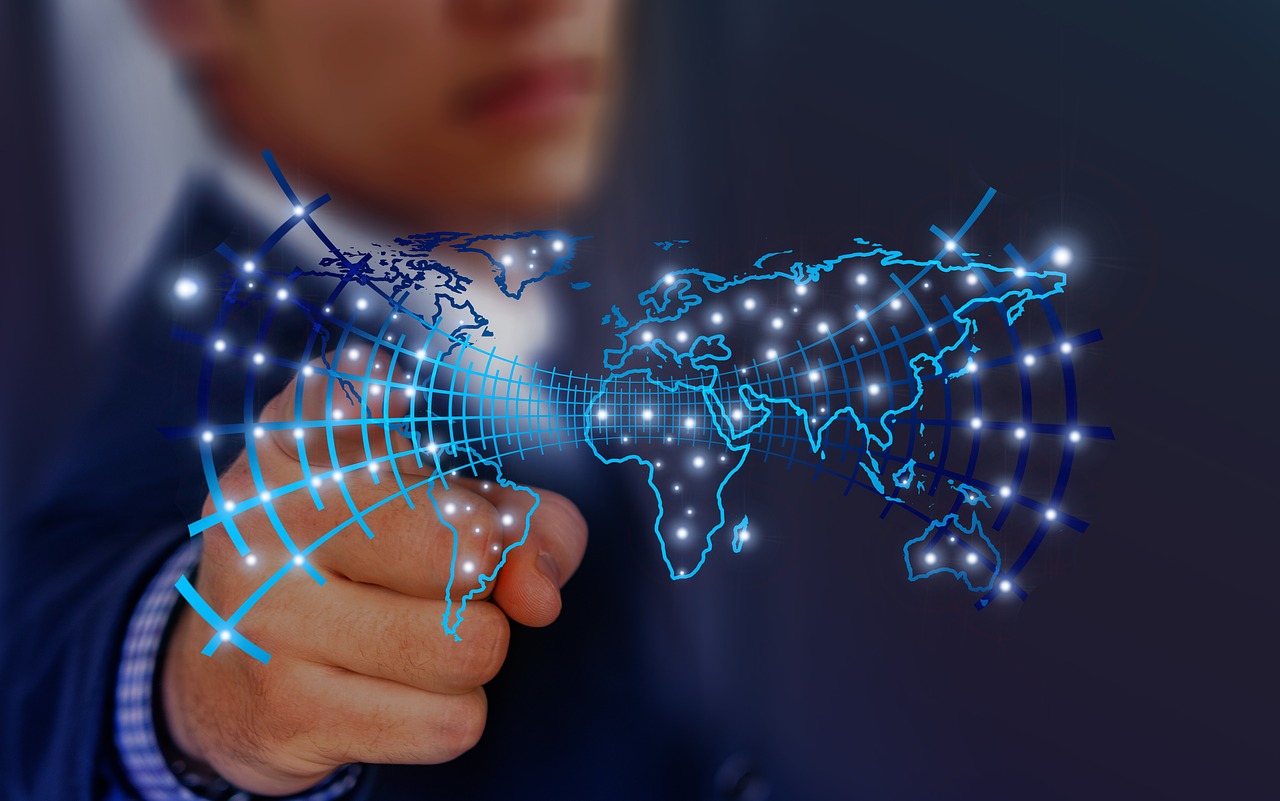 Yes, you heard right! Cloudways is a Magento pioneer – helping agencies, merchants and developers with the best server requirements.
How? 'Or' What? Let's see what it looks like to launch your Magento app on the Cloudways platform. If you are new to Cloudways, you can test the platform for a FREE 3 day trial on DigitalOcean, Vultr and Linode. Let's go!
Launch the Magento app with Cloudways
Cloudways is a managed cloud hosting solution for Magento and other PHP based applications. Cloudways Magento Hosting offers an easy-to-use dashboard that helps you deploy and manage Magento apps on your own.
After receiving the confirmation email, log into the Cloudways platform and choose the Magento app from the drop-down menu.

Label the application and the server. To run multiple applications, you can manage with the "Project" option.
Choose the cloud provider. Deciding which one to choose depends on which data center is closest to your target and pricing plan.

Finally, choose the server size for your application and the location of the server.

Before you hit the launch button, choose the location of the closest server and that's it.

Cloudways stack verification for the Magento app
An important thing to discuss here is whether Cloudways provides all the resources recommended by Adobe Commerce (Magento).
Before I elaborate, here is my verdict: yes, Cloudways provides the best server requirement for Magento apps.
Let's detail that.
Composer
With Cloudways, you can have the latest composer version as recommended in Magento DevDoc.

Elastic search
Elasticsearch is a must have component with every Magento application. Cloudways offers a supported and installed Elasticsearch version.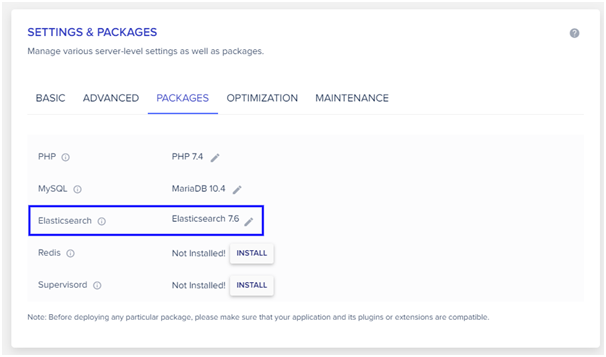 Database: MariaDB
Cloudways aligns its stack with MariaDB v10.4 as the default database.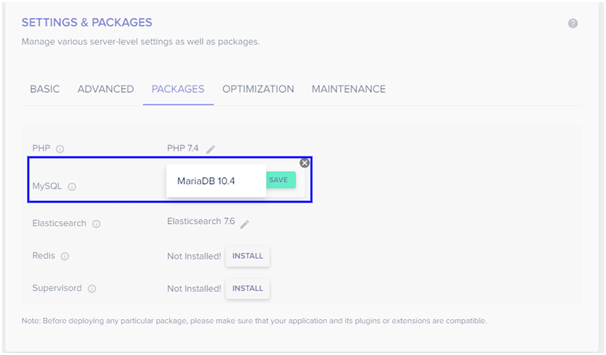 PHP
PHP 7.4 is a default version with Cloudways with Debian server 9. This is one of the most important server requirements to check before choosing one of the best Magento hosting..
However, it is very easy to upgrade or downgrade to another version of PHP such as 5.6.x, 7.0.x, 7.2.x, 7.3.x, 7.4.x and 8.0. All of these are supported on the Cloudways platform.
To check the PHP version, connect to your server via SSH and run the following command:
php -v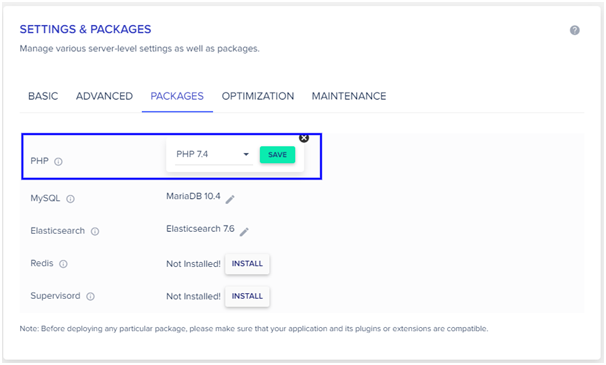 Redis
Redis is part of the Cloudways technology stack to boost application performance. You can install the Redis cache by navigating to Server Dashboard> Setting & Packages, then looking under the Packages section.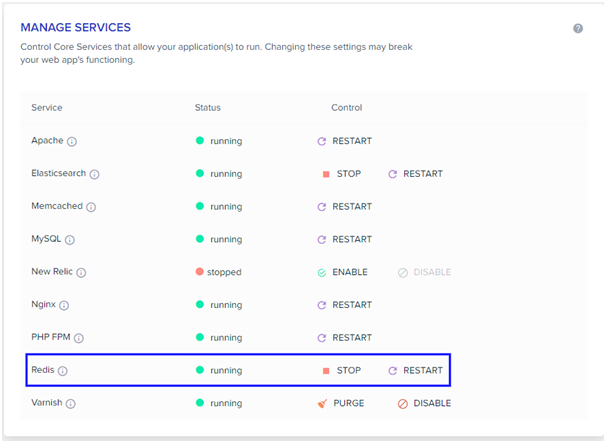 Varnish
Along with Redis Cache, Cloudways also supports Varnish Cache for better store performance which ultimately improves the customer experience.
Web server technologies: Apache and NGINX
Web servers are a top priority as well as the most common point of contact between the user and the Magento application. Again, Cloudways has the benefit of supporting both Apache and NGINX, both of which are already installed as part of the default Cloudways web stack.


Hence, these are the technologies needed to run a Magento application smoothly.
Other features of Cloudways
Here are some eye-catching features of Cloudways that improve the feasibility for different characters.
Free SSL Certificate: Cloudways allows you to install SSL certificates on Magento stores with just one click. However, before you start setting up Magento 2 SSL, make sure that you have signed up for a full Cloudways Platform account and that your domain points to the target Magento application.
PHP extension required: A large number of PHP extensions / modules are installed depending on the selected PHP version.
OP Cache: Magento strongly recommends installing OPcache because it allows you to handle more requests per second, and thus return a response faster. With Cloudways, OPcache is quite easy to install and configure.
You can also increase the size of the OPCache memory under the Advanced tab of Frame & Packages.
24/7/365 active support team: You can request help on the Cloudways Platform at any time. Our growing global team of highly skilled cloud engineers are always available.
Transit area and URL: Cloudways offers a dedicated staging environment for your Magento application. You can test website changes and push them with just one click without breaking the live version.
Dedicated firewalls: All Magento apps hosted on Cloudways are protected by operating system level firewalls that filter malicious traffic and keep intruders out.
Server scalability: You can increase server size with the 1-Click hosting feature that scales resources (RAM, CPU, and storage) without affecting your customization.
Integration of the new relic: New Relic can be enabled to gain information about application performance to troubleshoot and identify issues causing bottlenecks.
Pay as you go: You only have to pay for the resources you consume with pay-as-you-go billing, making Cloudways a user-friendly option.
Wrap!
Adobe Commerce (Magento) combines a complex architecture with a powerful design pattern that makes it more workable for the e-commerce industry. To take full advantage of its technical features, you need to install the right Magento hosting server that meets all the server requirements. Cloudways does, making it an easy-to-use and scalable solution that optimizes your Magento e-commerce store.

Laila Azzahra is a professional writer and blogger who enjoys writing about technology, business, entertainment, science, and health.