Collin College Announces New Cloud Computing Program | American Allen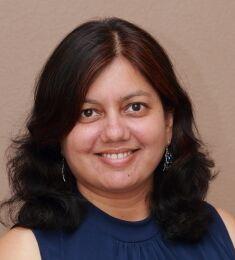 Students can pursue a career in cloud computing with Collin College's brand new program.
The college has been approved by the Southern Association of Colleges and Schools Commission on Colleges (SACSCOC) to offer an Associate of Applied Science (AAS) degree in cloud computing infrastructure starting this fall.
Cloud computing is a rapidly evolving field with immense employment opportunities, according to Aparna Godbole, program manager and professor of computer networking.
"The main objective is to provide our students with the opportunity to train and acquire the necessary skills that will enable them to seek entry level positions such as cloud support specialist, cloud administrator and others," said Godbole.
The two-year program draws on areas of knowledge and skills developed by local, state, and national committees, as well as input from industry experts on the college's cloud computing advisory committee. Additionally, many courses in the program relate to in-demand industry certifications, such as Amazon Web Services (AWS) and Microsoft Azure. The courses will be updated frequently to adapt to the changing needs of the job.
After obtaining the AAS degree in Cloud Computing Infrastructure, students can transfer their credit hours to a bachelor's degree. This will be one of Collin College's first technical workforce diplomas that will provide students with a path to the bachelor's degree program at a four-year institution.
The program will be offered in the new computer center on the Frisco campus, and classes will be delivered using a hybrid of face-to-face and online teaching. For more information on the program, visit collin.edu/academics/programs/CLCM_1Overview.html.
Collin College welcomes more than 58,000 credit and continuing education students each year and offers more than 100 diplomas and certificates, including a new Bachelor of Science in Nursing (BSN) and Bachelor of Applied Technology (BAT) in cybersecurity. The only public college based in Collin County, Collin College is a partner of business, government and industry, providing personalized training and workforce development. For more information visit collin.edu.