Five worth reading: Distributed cloud is the future of cloud computing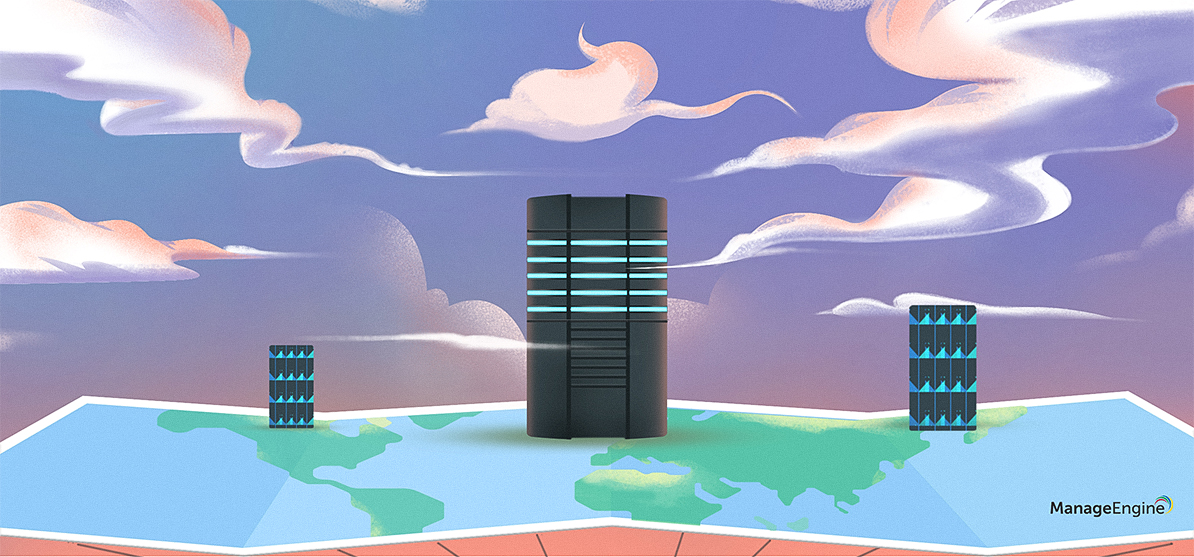 Five worthy readings is a regular column on five remarkable things we discovered while researching trending and timeless topics. Distributed cloud enables organizations to bring cloud computing closer to their location. This week, we take a look at why this is the future of cloud computing.
Illustration by Balaji KR
Distributed cloud computing allows organizations to distribute cloud services to different geographic locations, while operation and governance remains the responsibility of the cloud service provider. Why is this the future of cloud computing? Having these cloud services in a physically closer location reduces data costs and reduces latency; it also helps service providers build user confidence with growing privacy concerns.
Organizations that use distributed cloud services do not have to worry about setting up and managing their own private cloud and can instead make full use of public cloud services. Suppose you work in a research and development facility and want to migrate some applications to the public cloud. Regulatory rules require confidential data to be kept in-country and this involves setting up private clouds to store this data, which can often be too costly for many businesses to maintain. A distributed cloud architecture allows the public cloud to operate in a location specified by the customer, in this case, the country where the data is to be stored.
Want to learn more about distributed cloud computing? Here are five worth reading about distributed cloud architecture and why it is the future of cloud computing.
1. Everything you need to know about distributed cloud computing
Most organizations use a combination of public and private cloud computing, creating a hybrid cloud. Many small and medium businesses find the cost of setting up public clouds too expensive. Distributed cloud computing contributes to this with other problems. In this story, the author defines the framework of the distributed cloud and outlines its advantages and disadvantages.
2. Distributed cloud computing: advantages and limitations
Having a good understanding of the distributed cloud computing framework is essential to understanding its impact on the future of cloud computing. This article discusses the advantages and limitations of distributed cloud computing.
3. The future of networking is in the distributed cloud
Tech giants such as Google, Microsoft and Amazon have all recognized the role that distributed cloud computing will play in shaping the future of businesses, which in turn shape and personalize the services offered by these tech giants. technology. This article examines how these organizations work to effectively implement the distributed cloud model.
4. Multi-Access Edge Computing (MEC) and distributed cloud
Edge computing is computing that occurs at the edge of a network. It brings data and calculations closer to the required location, reducing costs and increasing bandwidth. In this story, the author uses illustrations to explain the need for advanced computing and distributed cloud services.
5. Role of the distributed cloud in the future of work
De-globalization quickly became a trend, especially over the past year and a half. Businesses face stringent requirements to process and process data closer to their location. In this story, we learn how organizations can reduce latency, minimize network congestion, and potentially eliminate the risk of data loss using a distributed cloud.
According to Amazon Cloud Adoption Statistics for 2021, nearly 85% of companies use cloud technology to store information. With the trend of de-globalization forcing organizations to process and process sensitive data closer to their locations, it makes sense for organizations to use distributed cloud computing.
The post office Five worth reading: Distributed cloud is the future of cloud computing appeared first on ManageEngine Blog.
*** This is a Syndicated Security Bloggers Network blog by ManageEngine Blog written by David Simon. Read the original article on: https://blogs.manageengine.com/corporate/general/2021/05/28/five-worthy-reads-distributed-cloud-is-the-future-of-cloud-computing.html