Smartronix and AWS Managed Services Partner to Provide Complete Managed Service Provider Solution for Highly Regulated Organizations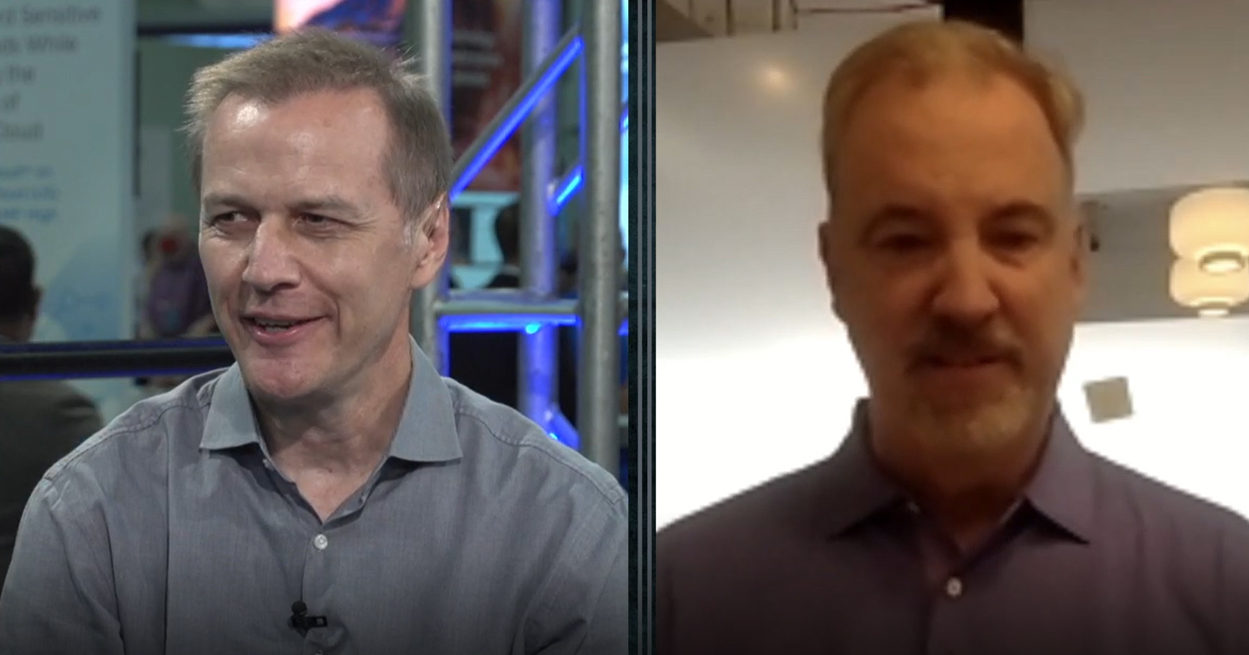 [ad_1]
Highly regulated organizations with established traditional data center ecosystems face many hurdles to complete the transition to the cloud. Many of these tasks may be minor, but together they are a major burden on already stressed IT teams.
Public cloud IT transformation service provider Smartronix LLC and the Managed Services division of Amazon Web Services Inc. are joining forces to free teams from tedious details.
"We want customers to focus on their mission, national security, healthcare outcomes," said John Sankovich (photo, left), chairman of cloud at Smartronix. "We want them to get the rest of their plate off.
Sankovich and John Brigden (photo, right), vice president of managed services at AWS, spoke with Jean Furrier, host of theCUBE, the live streaming studio of SiliconANGLE Media, at the AWS Summit event in Washington, DC. They discussed how the partnership between AWS and Smartronix simplifies operations and reduces overhead for highly regulated customers. (* Disclosure below.)
Faster, better, cheaper, more secure cloud transformation
Cloud experts are in high demand, and upgrading the skills of your employees and then forcing them to take care of routine tasks day in and day out is mismanagement of resources.
"You want to make sure your cloud talent is working on cool stuff or they're going to leave," Brigden said.
By automating these tasks, AWS removes the undifferentiated aspects of hauling heavy loads and allows developers to focus on creating value for the business, which means the best and brightest minds feel challenged and challenged. fulfilled in their daily tasks and will not be tempted to move on. .
"Traditionally managed services mean large staff," Sankovich said. "You reverse that model when you have developers who actually deploy code and infrastructure to support it. It's very transitional and very transformative.
Regulation and compliance is a very complex and high-stakes area. Getting it wrong is not an option, which is why many organizations want to put the blame on an expert, according to Sankovich.
"Highly regulated environments, both business, defense, national security, federal, state and local civilian agencies, they all look at that and say, 'We really want someone who's been through things like the service provider. managed audited by AWS, things like their managed security service provider, things like FedRAMP or DoD IL4 and 5, "he said.
Smartronix has invested heavily in this area, creating a FedRAMP authorized platform that is built on AWS and integrates with company tools.
"By using this joint offering, a lot of that compliance is taken care of," Sankovich said. "Things like DevOps, things like site reliability engineering models that you hear a lot about, we are putting all of that into this combined service offering."
The benefits begin at the earliest stages of cloud transformation, when AWS and Smartronix step in to guide public sector customers to quickly deploy, configure, and establish a stable and scalable posture in the cloud without worrying about tasks like the best. configuration practices, operational runbooks, automations or the latest DevSecOps capabilities, according to Brigden.
"This is where this partnership really excels," he said.
Watch the full video interview below, and be sure to check out more of the SiliconANGLE and theCUBE coverage of the AWS Summit in Washington, DC. (* Disclosure: TheCUBE is a paid media partner for AWS Summit Washington, DC. Neither Amazon Web Services Inc., the coverage sponsor of theCUBE event, nor other sponsors have editorial control over the content on theCUBE or SiliconANGLE.)
Photo: SiliconANGLE
---
Show your support for our mission by joining our community of Cube Club and Cube Event experts. Join the community which includes Amazon Web Services and Amazon.com CEO Andy Jassy, ​​Dell Technologies Founder and CEO Michael Dell, Intel CEO Pat Gelsinger and many other luminaries and experts.

[ad_2]